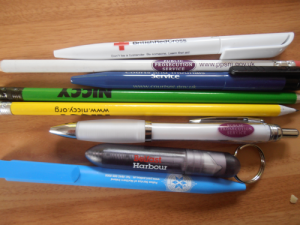 What are you more likely to lose: a small piece of paper with a phone number scribbled on it, or a pen? I don't know about you, but I lose small pieces of paper on a painfully regular basis unless I'm being especially careful with them. And sometimes I manage even when I think I am being careful.
Business cards are essentially small pieces of paper. They might be lovingly designed and beautiful. They might be interesting and different. But they are unquestionably small pieces of paper. They can get lost in the pages of a diary, or screwed up and forgotten at the bottom of a bag.
Enter the humble promotional pen. This is essentially a bargain wonder product. While you can buy more expensive options, they start at just 7p per item when you buy 5000 or more. How many other forms of advertising with as much impact can you think of which would cost you just £350?
Useful Marketing
Even if the person who has your pen isn't interested in your services at the time they receive it, it doesn't mean that they won't be in future. If they're anything like me, they won't throw away a good pen. At some point in the future your promotional pens will reappear and be used. Without even thinking about it, you will use a pen at some point on a daily basis, probably more than you expect as well.
Promotional pens can be printed with your logo, and therefore your company will be associated with that pen every time it's used.
If you have a telephone number or web address printed on your marketing, customers can also find your contact details with ease (rather than having to find a small piece of paper).
By giving out promotional materials which are actually usable, it is far more likely that your materials won't just get thrown away.
Low Cost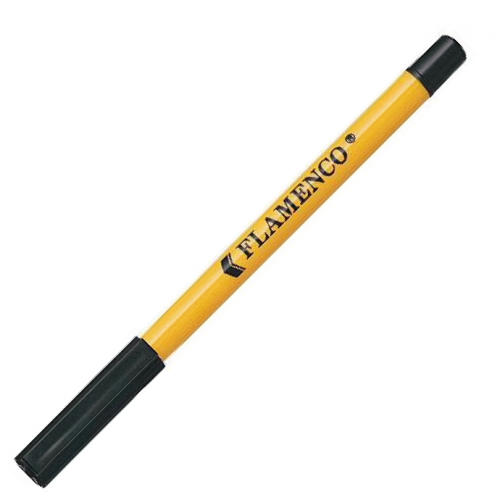 I mentioned briefly earlier how cheap promotional pens can be. Depending how many you buy, and which types you chose, the costs can vary from as low as 7p per unit for a mass order of basic stick pens through to £2.56 for a small order of some of our best metal executive pens.
The price you pay will depend on the quantity ordered, how many colours you need for your printed logo, and the type of pen itself. We have pens to suit small budgets as well as beautiful and smooth executive pens which your customers will want to keep for life.
Many of our pens are refillable, and this information is available on most product pages (though feel free to contact us if you have any questions).
You don't need to spend money distributing the pens – they're the kind of objects people will pick up at your office when they use them to write down a meeting, or something you can hand out when ask for a contract to be signed. For the price they cost, let your customers keep one of your promotional pens and every time they use it they will be reminded of your company (especially if it's a particularly lovely pen!).
Promotional pens are a great addition to any business. Just have a read of our article on their enduring value if you're still not convinced!