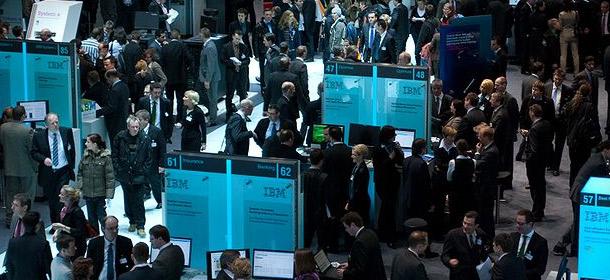 Digital marketing isn't the only way your business can advertise itself. Yes there are plenty of effective online techniques which will all help to build your brand, but there are also tried and tested methods of physical marketing which can help to promote your business, as well as make stronger connections with clients.
Face to face communication gives your sales team an excellent opportunity to show their skills, and can help you meet and form connections with new people. Often these people won't need your skills immediately, but will in the future.
Taking your company to a trade show can be really beneficial, as long as you prepare. Whether that is how many promotional pens you bring with you or if you want to offer any special offers for purchases on the day, you'll need to weigh up the costing against the potential returns. With so many points to consider, it's vital that you organise yourself well in advance.
What Are You Hoping To Achieve?
Before you get started, make a list of what you want to achieve from the show. There has to be a reason you're planning on going, whether it's to trial a new product on a large scale or to increase brand awareness. The clearer your idea of this is, the closer you'll be able to get to achieving it. If you go in without a strategy, the chances are you won't be able to realise your goals.
Budget
You have to spend money to make money. Sad but true, there is no way you can market your business thoroughly without setting a budget, and spending a little bit of money. You'll probably have an existing marketing budget, and a portion of this can be put aside to spend at trade shows.
You'll need banners to make your stand look appealing, and any other sort of decoration. You should also make sure you have plenty of business cards. After you've showcased your business and what you have to offer, it's a good idea to have something to give away which has all your details on. Even if whoever you interact with is really interested in what you're offering, there are so many other businesses around that without prompts, it's nearly impossible to remember who's offering what.
Promotional Marketing
Along with your business card, you can also offer something useful like a mug or a promotional pen. What you giveaway will often depend on your budget and your business. Key fobs, tote bags and bottle openers are also popular possibilities. University fairs will give away items such a bottle openers or promotional pens because they know that they are items which will be used. Medical conferences are less likely to give away bottle openers because it sets a negative image.
Promotional pens are a particularly safe, and inoffensive pieces of merchandise, which are useful and can therefore be used on a regular basis, keeping your company fresh in their minds. Because they're low cost they can be bought in bulk, meaning you'll be able to reach a wider audience.
Check Your Product
Of course, you'll also need any products which you're demonstrating. If there is anything which could go wrong with these products, make sure you have a backup, or the ability to fix the issues. There is nothing worse than paying for a stand at a trade show only to be let down by the very product you've gone to showcase. Even the most reliable and simple of designs can experience issues, and the travel element in itself can be the problem.
If you're using a laptop presentation to display the benefits of your service, be sure to backup any important files, and enable offline access to any sites in case you can't connect on arrival.
Brief your sales team on the purpose of the show, and make sure they represent your company well.